Ecolive Spirulina! is a specialized Spirulina cultivation unit and strong supply chain in India from 2014.
We offer globally, all seasonal, Spirulina farmers market menus for events large and small. Our enriched quality spirulina products will bring the best of the market to your table. A sustainable philosophy is at the heart of everything we do, and we are committed to using local produce and sustainably raised spirulina family.
A respected name in the market, we are the manufacturer, trader and supplier of a hygienically processed assortment of
Spirulina Noodles,
Spirulina Powder,
Spirulina Flakes,
Spirulina Capsules and many more.

We are a renowned company in offering Spirulina Powder to the clients.
This product is consumed as a supplement of various bodybuilding components like vitamins and minerals.
At our premises, this product is precisely formulated with the use of quality approved chemical
Numbers Speak For Themselves!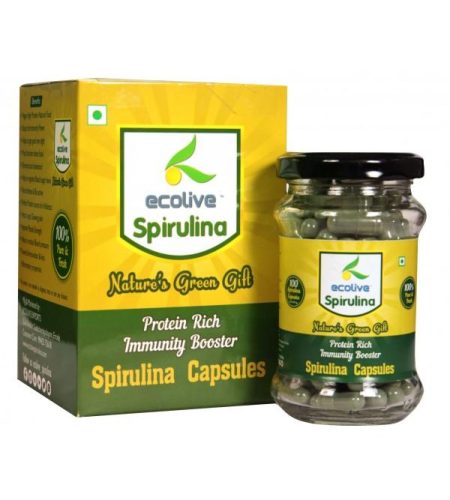 Certified Products
We Deal With Various Quality Organic Products!